Customs Clearance Consortium
Built to support Brexit, our chatbot answers company service enquiries and provides vital customs import & export information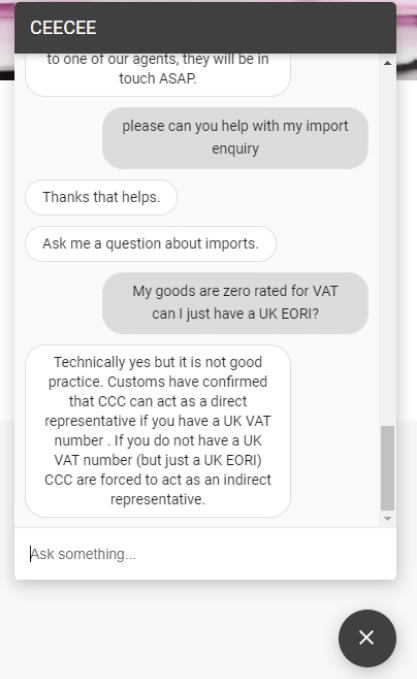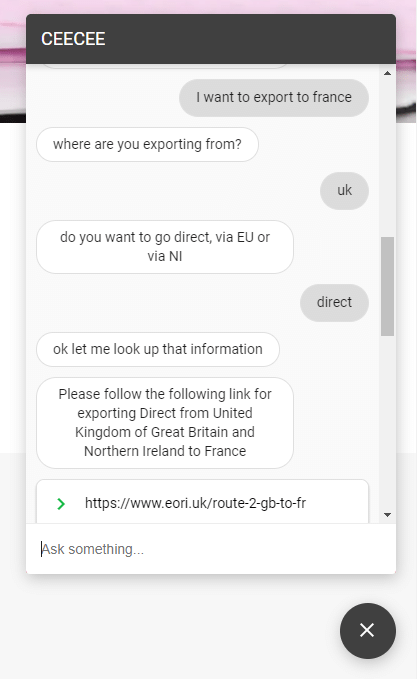 Customer Experience
The key, as always, to an awesome chatbot experience is handling fall-backs gracefully and providing the functionality to hand over to human operators as needed.
CEECEE handles multiple complaint and contact request intents providing the ability to request further customer information and relaying the enquiry onto Customs Clearance Agents via email.
Fall-back mechanisms for misunderstood intents enable changing responses so users don't get the dreaded repeat response "sorry I don't understand the question". Instead, the chatbot changes its responses over 3 turns providing other options.
Chatbot Management
Training is ongoing with the CEECEE chatbot Leveraging machine learning we are constantly improving responses and adding new ones so that she is always getting smarter.
CEECEE is currently supporting the Customs Clearance Consortium agents.