Write for Our Guest Author Program
Become a guest author of our technical blog to talk about conversational AI and related technologies.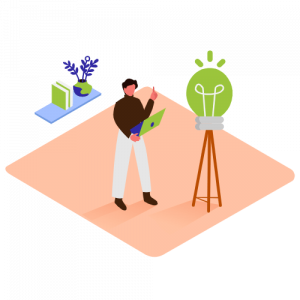 Why Write Technical Articles for The Bot Forge?
Writing about emerging technology can bring career-enhancing benefits, improving your exposure within the community. You will have to dig deep into your topics to write world-class content, which gives you a deeper understanding of how these technologies work.
Our blog articles cover a lot of different competencies, frameworks, programming languages, and modern development techniques. We're seeking comprehensive articles that show people how to get things done with new technologies in their conversational AI projects.
We are pretty passionate about all things related to voice and text-based conversational AI:
Conversation Design
It's a massively emerging field and key to creating a successful conversational experience. It's really a combination of several design disciplines, including voice user interface design, interaction design, visual design, audio design, and UX writing.
Conversational AI Technology
The area of conversational AI Technology is a huge field; NLP Platforms: Dialogflow, Rasa, Microsoft Bot Framework… Chatbot interfaces: React, Angular, Vue. Languages: Node, Modern Javascript, Python… Integrations: WhatsApp, IVR, SMS, Facebook Messenger, Viber…
You can write about any of these related technologies.
NLP/NLP/Machine Learning
Are you a machine learning engineer, do you live for Tensorflow or regularly check out the latest from Kuki/Blenderbot/Meena? Do you spend an inordinate length of time on www.kaggle.com? then this could be your chance to talk about the latest in technology.
Expert editing
Your material matters to us. To help you show your best work, you will get hands-on guidance and reviews from our expert editors.
Hone your skills
We can provide the coaching that strengthens the article and teaches you how to boost the next one.
Remuneration
We believe that your content deserves great pay. Per article, we offer up to £200.