Meet a UK-based chatbot agency that loves to solve problems
We forge conversational AI projects that deliver extraordinary value to your business
Chatbot capabilities are evolving rapidly, opening up a wealth of opportunities. We consult, design, build and monitor the optimum chatbot for your organisation.
Creating an effective chatbot can be complex. Our chatbot builders are here to walk you through the process all the way from initial planning, chatbot design, then delivery, training, and ongoing support. We help businesses fix pain points, increase sales, streamline business processes and improve their customer support with the latest conversational AI technology.
We provide solutions that can be integrated into a range of different platforms (Alexa, Facebook Messenger, Google Home, Slack, Microsoft Teams, Website Integration).
Our clients span a variety of different industries, including eCommerce, SaaS, accounting, legal, events management, industrial, retail, HR, fashion and finance.
Adrian Thompson
Founder & CEO
Adrian brings more than 20 years of software development experience and holds an MSc in Computing & Information Systems and is a certified conversation designer.
He has worked across a host of industries and company sizes, primarily in the role of lead Software Engineer. Before founding The Bot Forge, Adrian was a senior engineer at McAfee.
He's passionate about creating chatbot and voice solutions for The Bot Forge's customers. Using his extensive knowledge in conversational AI technologies and the latest conversation design practices.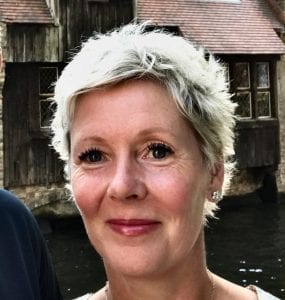 Julie Whiteside
Director of Business Development & Partnerships
Julie is responsible for developing and executing business strategy and expanding our growth/opportunities including alliances, partnerships, and other collaborations.
In the past, Julie has managed strategic global relationships for companies such as Microsoft, IBM, HP, SAP & VMware.
She enjoys working in emerging technologies and exploring new ways to forge technology-led partnerships.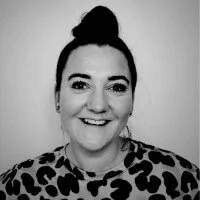 Emily Williams
Marketing Consultant
Emily is a legit marketing guru. Having climbed the corporate ladder in her 20s, she's been crucial to the success and subsequent sale of several high-growth and well-known businesses, including Friends Reunited (arguably the first social network) and XE.com (one of the most visited websites in the world).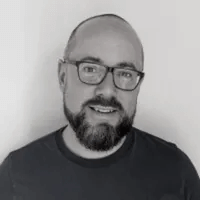 Tom Irving
Product Marketing Consultant
With a background in FinTech, Tom has 15+ years of experience taking ideas from concept to reality. Having originally honed his skills as a Business Analyst, he went on to lead successful Product Management and Marketing teams. He's always enjoyed solving problems using tech, spanning a wide range of companies, from NASDAQ-listed enterprises to London startups.
The Bot Forge HQ is in the picturesque village of Waddesdon, in Buckinghamshire in the UK. Waddesdon is famous for its Manor House; we like to think we come a close second, though.
Our team works 100% remotely and is spread across the UK. Although we rely heavily on best-in-class collaboration tools like Zoom & Slack, we also love to meet our clients in person, especially when it's in a project's best interest.
Jamie (Help For Heroes)
"I'm really pleased with the bot and services we're getting from The Bot Forge. Since we started working with Adrian, he completely lived up to his promises. The end-to-end process has been very slick.
The team was very straightforward to deal with. It was very much about them looking at how they could deliver in the quickest amount of time, with the least amount of investment required.
The Bot Forge understood our pain as a charity with a small team, and they took away a lot of the mystery and fluff from the process."
Chris (Director, Model Office)
"The Bot Forge provides custom software development services for a RegTech company. The team developed a compliance chatbot for the client's platform to provide guidance to their customers.
Excellent, very happy with the personalised services, accommodation of our specific needs within financial services. Their personable and innovative approach was impressive."
Emily (Xe.com)
"We came to The Bot Forge to gain an insight into Chatbot technology, its capabilities and its applications. We found them to be knowledgeable and insightful when discussing bots and AI.
We were particularly interested in how chatbots could help us save on customer service costs and provide a new channel for us to connect with new and existing customers.
The information which we obtained from speaking to The Bot Forge will be invaluable in making more informed decisions in the future about using this technology and we hope to work with them again."
Scott (CEO, Skin Check Champions)
"SPOT BOT has generated a few thousand unique users since its launch without any paid advertising or promotion. Every user is completely organic, spread (as designed) through shares and word of mouth, leading to thousands of skin checks booked and tens if not hundreds of skin cancers found.
A great first dip into the Messenger Bot pool which we're really excited to build on with Bot Forge as a vital partner... It's really lovely to work with them. Very clear communicators. Quick and efficient responses. Strong experience - well applied. Adrian was a really great partner, setting us up for success at all turns. Can't recommend him and his team enough."
Katie (Human Race Events)
"The Bot Forge offered a great service to us for the Saddleback Fred Whitton Challenge, which was really helpful for our customers and customer service team alike! They created a Facebook Chatbot based on the FAQs on the event website, which developed over time as more questions came up. Not only did this take some weight off our team and enhance customer experience, but it has also allowed us to better understand what information our riders are seeking, so that we can better answer their questions proactively through the website and social media. Adrian is always available at the drop of a hat, and eager to provide helpful solutions and developments."
Paul (Stitch)
"They're responsive and organized, providing all the necessary information to track project progress.
The team is incredibly easy to work with. They took our idea and made it into reality."
Carolyn (Fred Whitton Challenge)
"I'm impressed with the chatbot it seemed to work well.
I think it is a good source of help and with it learning as it goes along it would answer lots of questions going forward.
If it cannot help it still contacts the organisers where we can answer."
Jack (Clifford Chance)
"The CIPS Professional Services Group (Procurement) approached The Bot Forge regarding consultancy and the creation of a demonstration Chatbot to support a conference presentation regarding industry 4.0 Technology. This was shown in front of ~100 Procurement professionals on December 2018 at Clifford Chance (London).
The Demonstration Chatbot built by Adrian at The BotForge was brilliant and we received really good feedback on the idea and execution. The Bot Forge perfectly met our requirements.
The team at Botforge will do everything they can to ensure your project is a success at the right price to suit budget! Would fully recommend!"
The Bot Forge an approved Google Cloud Partner.
We are also recognised, by Google, for Cloud Contact Centre AI expertise.
The Bot Forge has been consistently chosen as one of the UK's top-ranked AI companies.
Our company is not only 5-star rated, but listed among the best on Clutch.
As a ManyChat Agency Partner, The Bot Forge are recognised experts when it comes to building on top of the #1 chat marketing platform for Facebook Messenger.