Charities face the same customer expectations as any other organisation: providing positive customer service and experiences.
Every day charitable organisations face the challenge of keeping operating costs low while still making sure their wealth of information is shared accurately and in a timely fashion.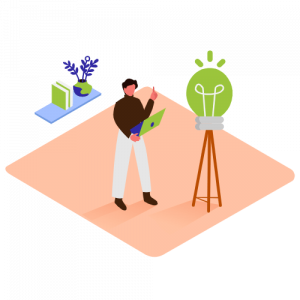 The Opportunity For Charities
When speaking to various charities, they often disclose that their biggest challenge is finding ways to quickly and efficiently answer the high volume of FAQ's they receive daily from customers enquiring about volunteering opportunities, how to donate, fundraising and the work they do as a charity.
Spending time answering repetitive questions can lead to a drain on your Customer Support resources particularly if they are inundated with calls and emails on a daily basis.
How Can Conversational AI Help Your Charity?
Charity chatbots can be super efficient extensions of staff and volunteers which are always on hand to help or tell a story.
Conversational interfaces or virtual assistants are an efficient way to deliver information 24-7 or to keep audiences engaged and interested in their cause by taking them on an emotional journey, freeing up precious time for charities to carry out core service delivery and fundraising activities that need the human touch.
Charity chatbots can be programmed to tell a story, answer questions, help direct queries to the right answer, or engage naturally with charitable audiences.
Available 24/7
Help with fundraising and keep supporters up to date on how their donation has been spent
Promote your events across multiple channels
Customisable questions/answers can provide links to the website content but more importantly answer an enquiry directly in the conversation
Deliver accurate, consistent and personalised information across channels
Offer self-service options that reduce call, email and live chat interactions
Support live agents and reduce average call handling times within the contact centre
Provide staff, volunteers and agents with immediate access to internal guides and handbooks
Deliver significant cost reductions with ROI in typically less than 12 months
Gain better insight into user behaviour with advanced chatbot analytics
Improve the customer experience, reduce costs and build loyalty
With our affordable chatbots for Charities, your organisation can efficiently share information internally and externally 24 hours a day, 7 days a week while reducing support costs and freeing up time for more complex enquiries.
Many charity enquiries are similar from one charity to another: volunteering opportunities, how to donate, fundraising and the work they do as a charity.
We start every new project from a charity blueprint chatbot that already has basic training incorporated.  This way, customers can benefit from a lot of value for just a fraction of the cost.
We created an extensive training data-set and programmed our templated chatbot solution to enable it to answer questions specific to charity enquiries for example "how do I donate?", "when is the next fundraising event?", "can I volunteer?".
We analysed large sets of training data to tailor an extensive machine learning model so that our charity chatbot can handle 100s of charity questions out of the box.
We then added the most advanced chatbot technology to the solution, the more conversations, the smarter it gets.
Your chatbot will have a rich web chat interface where users can use buttons and free text understanding to communicate effectively.
Finally when your chatbot is up and running you will have access to Chatseer which provides all the data our users need to perfect and monitor their chatbot experience.
A bespoke chatbot tailored for your organisation, powered by advanced AI technology and managed by experts. Capable of scaling and continuously learning.
Chatbots need love! We handle the regular maintenance, training and support of your chatbot.