Specialists in Rasa Chatbots
We are specialists in creating solutions using Rasa Open Source.
Creating contextual assistants that really help our users with advanced Natural Language Understanding and the ability to deploy anywhere.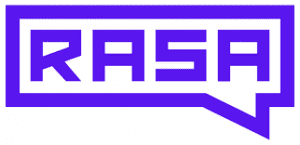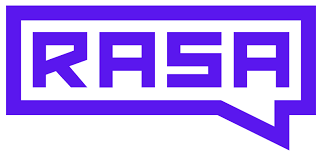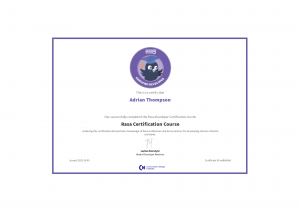 We chose Rasa Chatbot as our go to Open Source Natural Language Understanding platform.
Rasa provides the infrastructure & tools necessary for us to create high-performing, flexible, custom contextual chatbots.
We realised that in some cases where privacy and security is key a cloud based Conversational AI platform may not be the best fit. For example where clients have specific security constraints or sensitive data and therefore don't want their NLP service in the cloud.
Using Rasa open source means we can create on-prem solutions whilst not compromising chatbot functionality.
With Rasa, we create advanced text- and voice-based assistants.
Using out of the box training data to create solid conversational experiences. We then use machine learning to improve those conversations. We can also integrate our chatbots with existing systems and channels and deploy our chatbots across many different platforms.
We connect our Rasa chatbots to our chatbot analytics platform so our customers can see how their Rasa chatbot is being used.
We stay up to date with the latest Rasa developments and make sure we are always experts in our field.
Jamie (Help For Heroes)
"I'm really pleased with the bot and services we're getting from The Bot Forge. Since we started working with Adrian, he completely lived up to his promises. The end-to-end process has been very slick.
The team was very straightforward to deal with. It was very much about them looking at how they could deliver in the quickest amount of time, with the least amount of investment required.
The Bot Forge understood our pain as a charity with a small team, and they took away a lot of the mystery and fluff from the process."
Graham Markwick, CEO, Rossano Ferretti.
"I was impressed with their understanding of our needs. Flexibility Friendliness and approachability"
Chris (Director, Model Office)
"The Bot Forge provides custom software development services for a RegTech company. The team developed a compliance chatbot for the client's platform to provide guidance to their customers.
Excellent, very happy with the personalised services, accommodation of our specific needs within financial services. Their personable and innovative approach was impressive."
Jonathon, CEO, Marketing Analytics Consultancy
"I like working with small teams and deep subject-matter experts. Working with Adrian was an informative and enjoyable experience. Adrian certainly knows his stuff when it comes to conversational AI. The project did call on Adrian's creative problem-solving on several fronts which I think is a strength of his given several constraints we faced with Google and working around the client's internal systems and processes. I appreciated the creative approach because speed and lean focus are the order of the day for POCs."
Scott (CEO, Skin Check Champions)
"SPOT BOT has generated a few thousand unique users since its launch without any paid advertising or promotion. Every user is completely organic, spread (as designed) through shares and word of mouth, leading to thousands of skin checks booked and tens if not hundreds of skin cancers found.
A great first dip into the Messenger Bot pool which we're really excited to build on with Bot Forge as a vital partner... It's really lovely to work with them. Very clear communicators. Quick and efficient responses. Strong experience - well applied. Adrian was a really great partner, setting us up for success at all turns. Can't recommend him and his team enough."
Katie (Human Race Events)
"The Bot Forge offered a great service to us for the Saddleback Fred Whitton Challenge, which was really helpful for our customers and customer service team alike! They created a Facebook Chatbot based on the FAQs on the event website, which developed over time as more questions came up. Not only did this take some weight off our team and enhance customer experience, but it has also allowed us to better understand what information our riders are seeking, so that we can better answer their questions proactively through the website and social media. Adrian is always available at the drop of a hat, and eager to provide helpful solutions and developments."
Paul (Stitch)
"They're responsive and organized, providing all the necessary information to track project progress.
The team is incredibly easy to work with. They took our idea and made it into reality."
Jack (Clifford Chance)
"The CIPS Professional Services Group (Procurement) approached The Bot Forge regarding consultancy and the creation of a demonstration Chatbot to support a conference presentation regarding industry 4.0 Technology. This was shown in front of ~100 Procurement professionals on December 2018 at Clifford Chance (London).
The Demonstration Chatbot built by Adrian at The BotForge was brilliant and we received really good feedback on the idea and execution. The Bot Forge perfectly met our requirements.
The team at Botforge will do everything they can to ensure your project is a success at the right price to suit budget! Would fully recommend!"
Carolyn (Fred Whitton Challenge)
"I'm impressed with the chatbot it seemed to work well.
I think it is a good source of help and with it learning as it goes along it would answer lots of questions going forward.
If it cannot help it still contacts the organisers where we can answer."
Emily (Xe.com)
"We came to The Bot Forge to gain an insight into Chatbot technology, its capabilities and its applications. We found them to be knowledgeable and insightful when discussing bots and AI.
We were particularly interested in how chatbots could help us save on customer service costs and provide a new channel for us to connect with new and existing customers.
The information which we obtained from speaking to The Bot Forge will be invaluable in making more informed decisions in the future about using this technology and we hope to work with them again."