Fred Whitton Challenge Chatbot Goes Live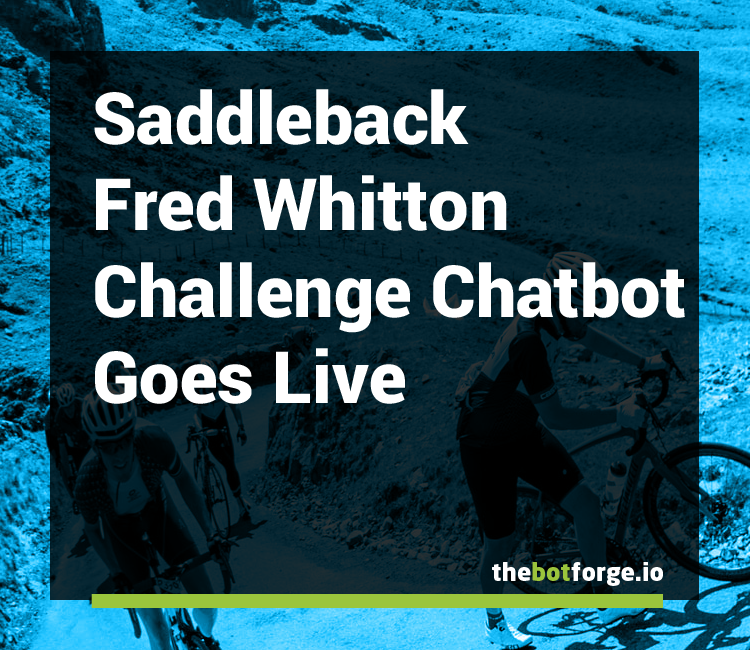 The Fred Whitton Challenge consists of a 112 mile charity sportive around the Lake District. As the name suggests, it is run in honour of Fred Whitton. Fred, who died aged just 50 in 1998, was an extremely popular member of the Lakes Road Club.
Renowned for being one of the most difficult sportives it is an extremely popular event with over 2000 participants and is oversubscribed each year.
We are excited this year to have created the Fred Whitton Chatbot. On automated assistant chatbot to help the organisers.
It can answer questions and enquiries which come through Facebook Messenger providing important event information 24/7 and help event organisers answer enquires about the event, which has over 2000 participants.
The bot also allows users to look up past event times if they have participated previously and check weather reports and look up event facts and tips as well as vital safety information.
We enjoyed working on this project as the event is a well-known charity sportive. We had some great input from event organizers and coupled with the ability to train our bots to become smarter this has enabled us to answer a large number of typical event enquiries and successfully reduce the effort involved to manage them. The bot is currently able to answer over 90 separate enquiries.
About The Bot Forge
Consistently named as one of the top-ranked AI companies in the UK, The Bot Forge is a UK-based agency that specialises in chatbot & voice assistant design, development and optimisation.
If you'd like a no-obligation chat to discuss your project with one of our team, please book a free consultation.