The Bot Forge Named a Leader in AI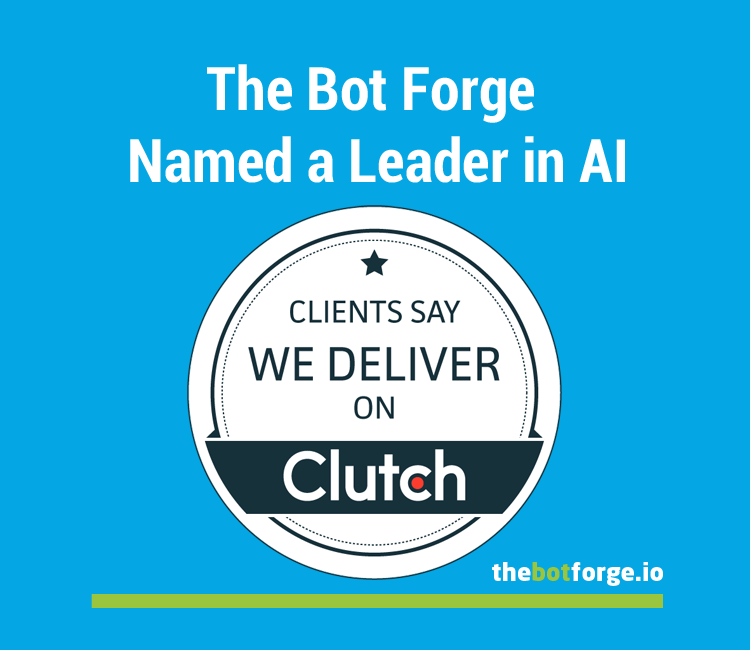 Did you know that more than 100,000 businesses are using chatbots to help optimize their customer experience?
Customers want instant replies, and chatbots are the way to achieve this, according to a 2018 Forbes article.
Here at The Bot Forge, we have been providing custom software development and AI services since 2018.
What they say
After working with many clients in many industries, we are thrilled to announce that Clutch, a B2B ratings and reviews firm, has listed us as one of the leading AI companies in the UK.
Additionally, we are on Clutch's Leaders Matrix for top AI developers in the UK. The Leaders Matrix shows companies that are at the top of their targeted markets. The Bot Forge is one of the nine leaders on the Matrix.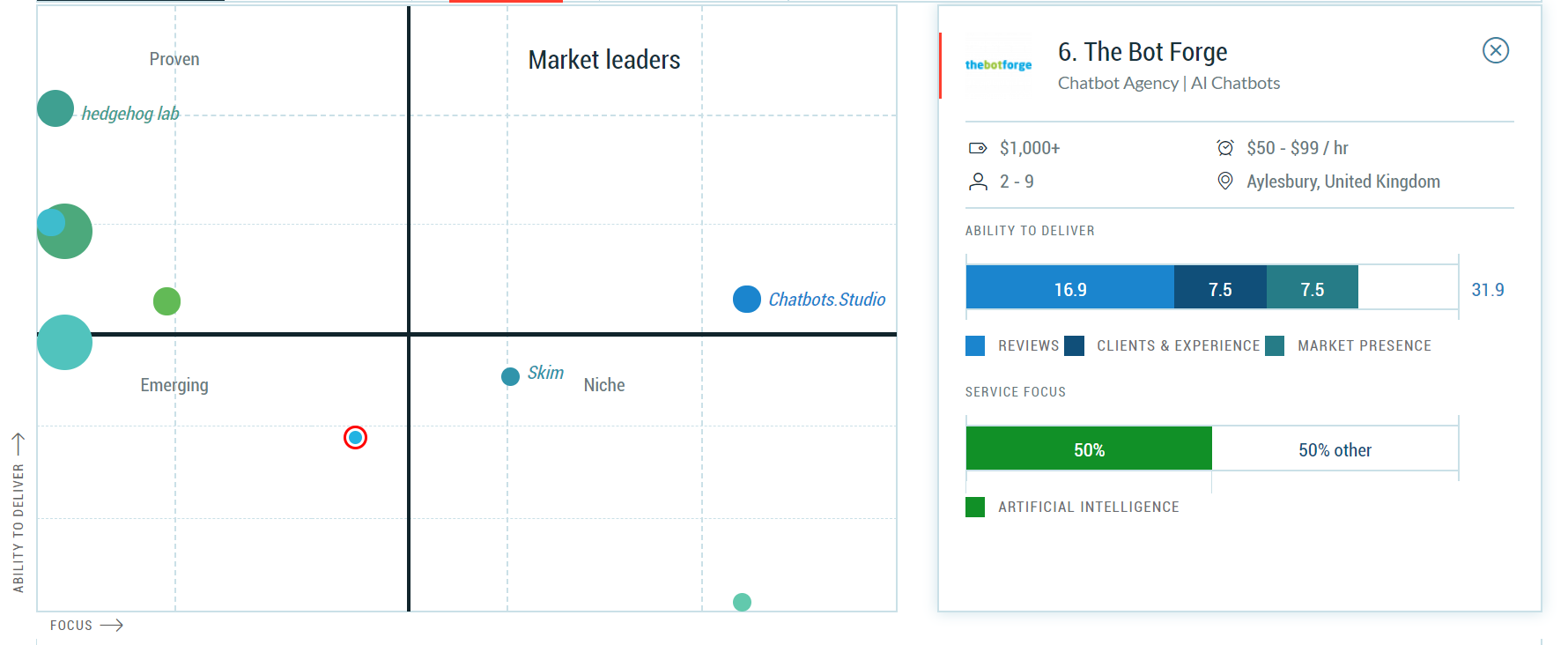 We could not have received this recognition without our clients. We have worked with small and mid-market businesses, and these businesses represent a variety of industries.
The industries they are in include the business services, financial services, and IT industries.
We received a 5-star rating from Stitch AI, a digital engagement solutions company. We provided web development services to the company; initially, Stitch AI needed assistance in building a web portal where it could create advanced lead generation chatbots for any industry vertical.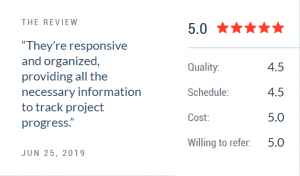 We created a platform that helps the client manage its customers' chatbots, and we continuously work with the client. The client has been happy with the quality of our work.
"...we're happy with their work, and they've fixed any bugs in a timely manner."

— Managing Director, Stitch AI
Our Vision
At The Bot Forge, we are committed to our clients' satisfaction. Our clients make us who we are
"Our vision is for our agency to become a global champion in creating custom chatbot solutions for our customers," said Adrian Thompson, founder of The Bot Forge.
Clutch's sister site, The Manifest, which serves as a guide for businesses, also listed us as one of the top AI developers in the UK.
You can also see us on Visual Objects, Clutch's portfolio-sharing sister site that features us on its list of top software developers.
Let us help your company revamp its customer experience.
Visit our Clutch profile.
About The Bot Forge
Consistently named as one of the top-ranked AI companies in the UK, The Bot Forge is a UK-based agency that specialises in chatbot & voice assistant design, development and optimisation.
If you'd like a no-obligation chat to discuss your project with one of our team, please book a free consultation.