The Bot Forge is One of the Most Reviewed UK AI Companies in 2022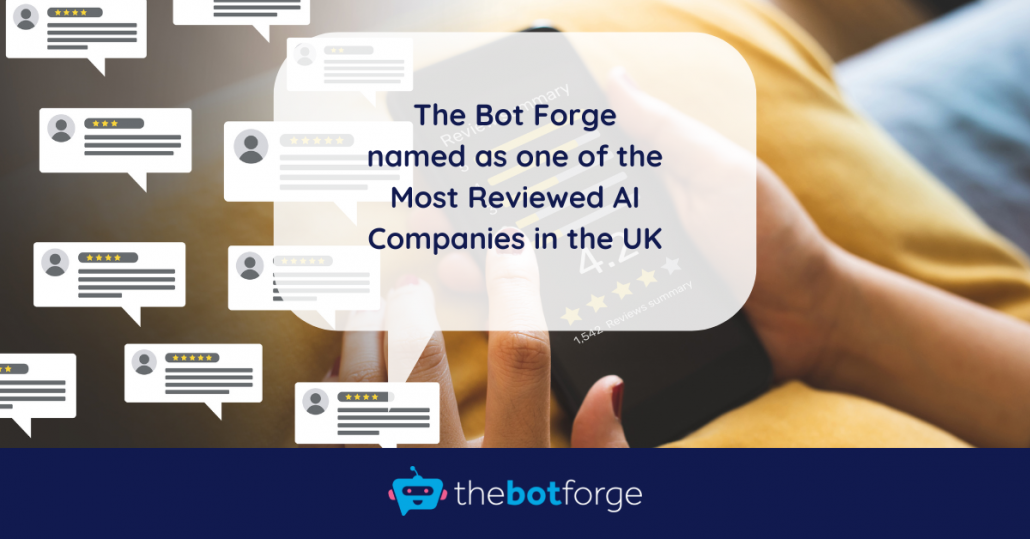 The Manifest Recognizes The Bot Forge as One of the Most Reviewed AI Companies in the UK
The Bot Forge creates modern solutions to improve organizational efficiency for our partners. Our team of experts helps you design, build, launch, or support enterprise-grade chatbots, voice assistants, and conversational IVR solutions. We aid you in making the most out of AI technology to enhance your business performance.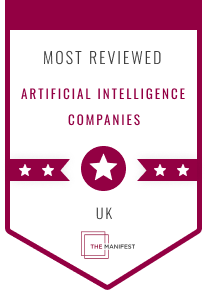 Today, we're thrilled to share that we're among the leaders on The Manifest this year. According to the B2B research on The Manifest, we're one of the most reviewed AI companies in the UK.
"We are really excited to have been chosen as one of the leading chatbot and voice assistant agencies in the UK by The Manifest."

— Adrian Thompson, Founder of The Bot Forge
We are industry experts in conversational AI, and we've been committed to delivering AI architecture expertise to a global client base since 2018. Over the years, we've been successful in producing groundbreaking solutions for many organizations worldwide. This award showcases our unyielding efforts in the past years to provide advantageous technology to our partners.
In August 2022, a marketing analytics consultancy partnered with us for the development of a proof of concept. The client needed a virtual agent built on Dialogflow CX designed to illustrate the potential use case of conversational AI in the digital customer journey. The client shared the following about our partnership:
"I appreciated the creative approach because speed and lean focus are the order of the day for POCs."

— Jonathan Lewis, CEO, Marketing Analytics Consultancy
Thank you to Jonathan for taking the time to write his honest feedback. Don't forget to browse through The Manifest, a company-listing platform, to discover more about our work.
If you're interested in our AI solutions, please schedule a free consultation with us today.
About The Bot Forge
Consistently named as one of the top-ranked AI companies in the UK, The Bot Forge is a UK-based agency that specialises in chatbot & voice assistant design, development and optimisation.
If you'd like a no-obligation chat to discuss your project with one of our team, please book a free consultation.